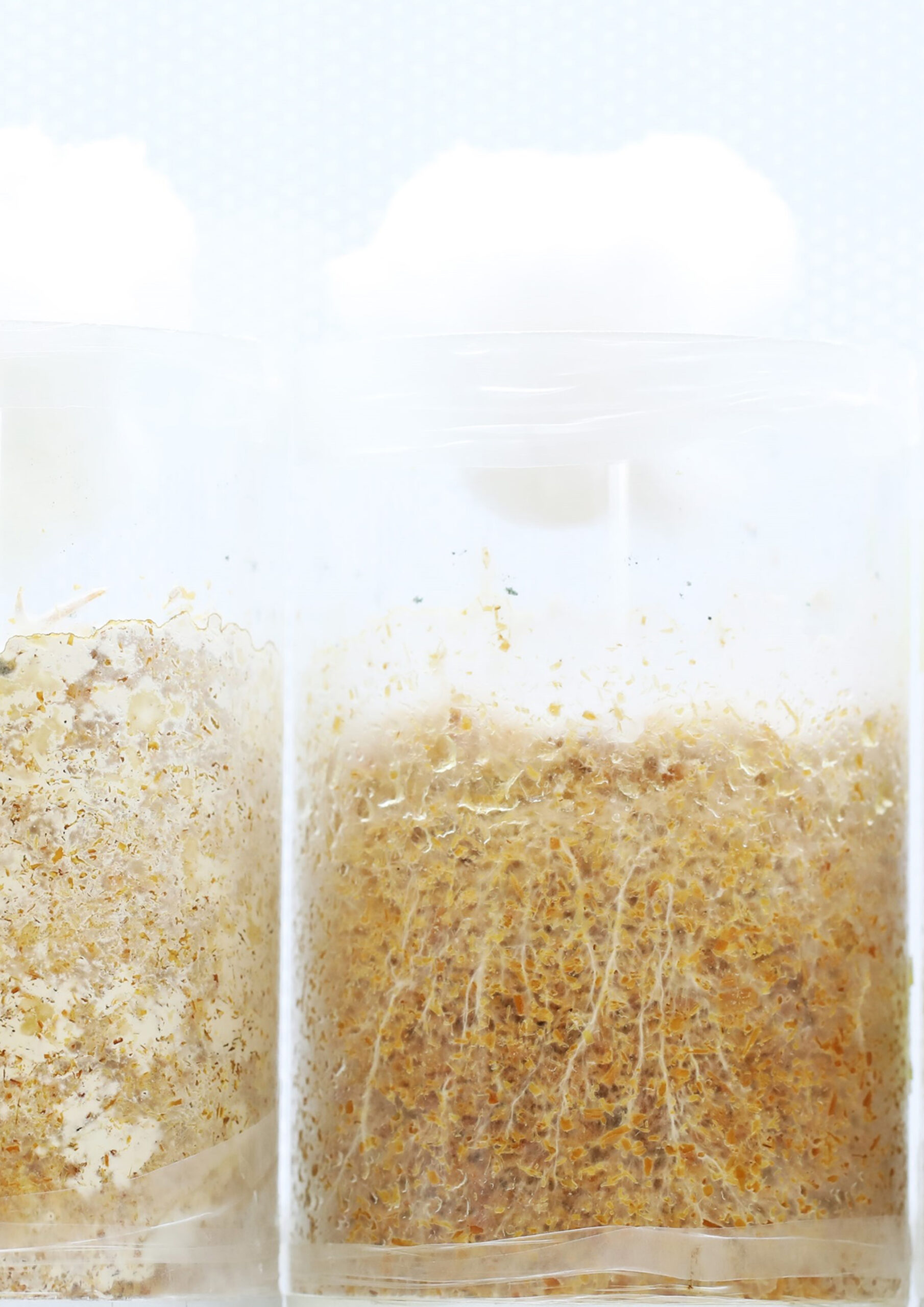 Location : ETH Zurich, Open Space 2
Date : Monday October 9, 2023
Program
09:00 Opening remarks
09:30 Opening Keynote
10:30 Panel 1 : Fungi and the built environment
11:30 Panel 2 : Environmental impact with a focus on carbon
12:30 Lunch
13:30 Panel 3 : Extracting, harvesting, and the economy of waste
14:30 Panel 4 : Industry challenges
15:30 Closing Keynote
16:30 Q&A
17:30 Apéro


Biofrontiers inspires new conversations on circularity in architecture and the barriers and opportunities in utilising bio-materials, with a focus on mycelium-based materials.
Each panel proposes a mix of experts in order to provide perspective on the industry and on the challenges and opportunities in utilising mycelium-based materials in architectural applications.
The dictation of the conversations held during the symposium as well as follow-up interviews will be published in a dedicated publication. This will increase the accessibility of the cutting-edge conversations held at this symposium as well as its impact.
---

Panel 1 : Fungi and the Built Environment
Up to date fungal presence in the built environment is culturally associated with problems such as decay, mold growth, and deterioration. However, other fungi can be beneficial, helping to decompose organic matter, remediate contaminated soil or water, and even enhance the strength and durability of certain materials. For example, mycelium, the vegetative part of a fungus, can be used to create a sustainable alternative to traditional building materials like concrete, through a process called mycotecture. Fungi can also be used for insulation and bioremediation, as they have the ability to break down harmful chemicals and pollutants in the environment. This session will focus on defining a scenario for the role of fungi in the built environment and harness their potential for sustainable and innovative building practices.
Panel 2 : Environmental impact with a focus on carbon
This panel introduces and discusses the current  environmental concerns driving change in the building construction industry, such as carbon emissions and the reliance on fossil fuels. Life-cycle Assessment (LCA) has become a preferred method for evaluating the impact of building materials and functions as a key decision making tool in reducing the industry's environmental footprint. However, these assessments rely on scope definition to establish their relevance which can fail to account for certain material benefits or can leave room for bias. This panel introduces the basics of LCA and explores how factors such as time can influence the outcome of such assessments.
Panel 3 : Extracting, harvesting, and the economy of waste
Extracting and harvesting are two different methods of obtaining materials. Extracting involves removing materials from their natural environment, such as mining for metals or quarrying for stone. This process often involves significant environmental impact, including habitat destruction, air and water pollution, and soil erosion. On the other hand, harvesting involves collecting materials that are renewable or grown naturally, such as timber or bamboo. What are the current perspectives and shortcomings of both approaches and what are the main trends and scenarios characterizing a long term scenario for construction.
Panel 4 : Industry Challenges
Mycelium-based materials, and circular materials in general, face a number of challenges in replacing more traditional materials which have higher environmental impacts. These challenges range from the cost and complications of certification to a need for standardization throughout the production process. Firsthand accounts from multiple industry experts are shared in order to better understand the barriers to seeing these materials used in more buildings.
---

Prof. Alan Organschi
OPENING KEYNOTE
"Building a Biomaterial Framework for System Change"
Alan Organschi is a principal and partner at Gray Organschi Architecture (www.grayorganschi.com), an architectural practice in New Haven, Connecticut recognized internationally for its integration of design, construction, and environmental research.
In April 2021, Mr. Organschi was appointed Director of the Innovation Labs at the Bauhaus Earth – www.bauhauserde.org) a global interdisciplinary initiative that seeks to transform the building sector from a major source of anthropogenic environmental and social impact into a regenerative and ecologically sensitive means to meet the housing and infrastructural needs of an urbanizing global population. Mr. Organschi continues as a Senior Member of the Faculty at the Yale School of Architecture where he has taught architectural design and building technology for over two decades.
Mr. Organschi has written and lectured extensively on the carbon storage benefits of biogenic material substitution in urban building. He is a co-author of the recently published book Carbon: A Field Manual For Building Designers and the scientific paper "Buildings as a Global Carbon Sink" published in the journal Nature Sustainability in January 2020.
In 2012, Mr. Organschi and his partner Elizabeth Gray were honored for their work with an Arts and Letters Award in Architecture by the American Academy of Arts and Letters.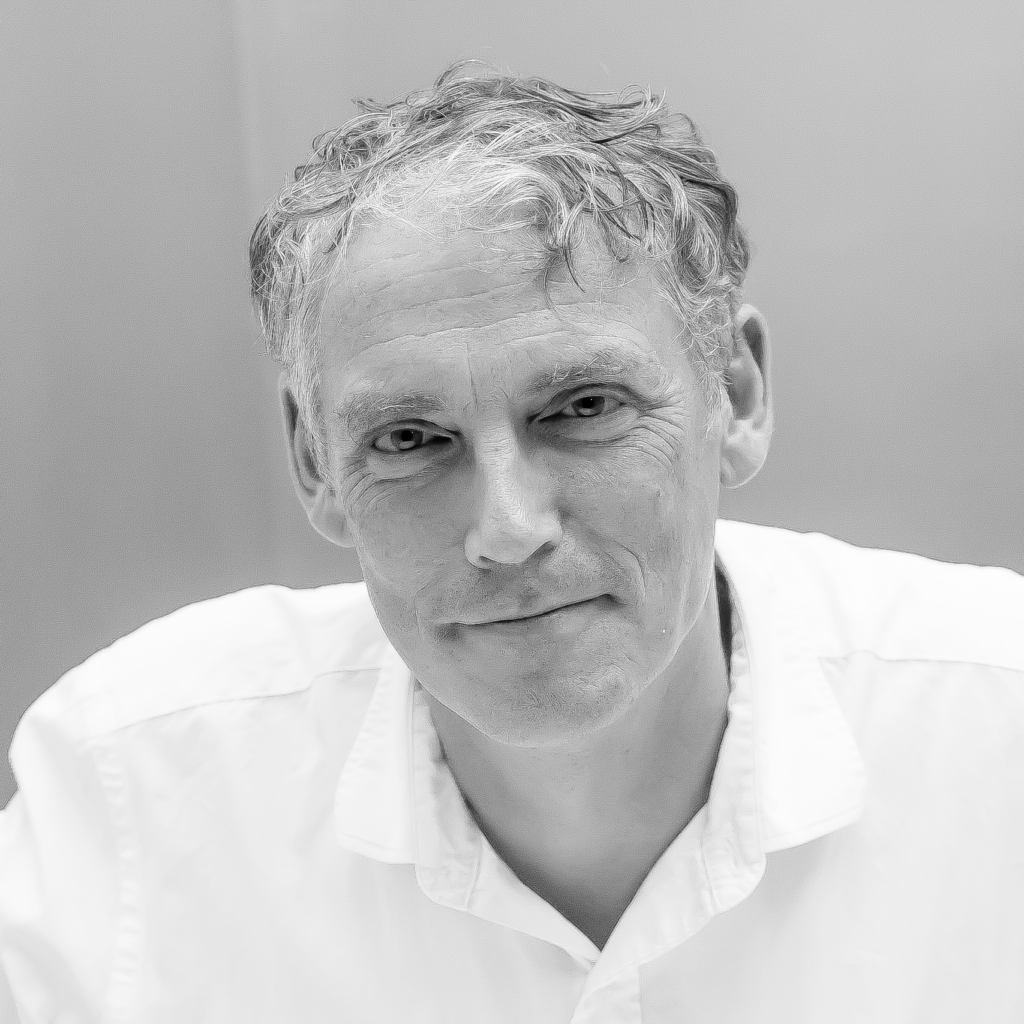 Prof. David Benjamin
CLOSING KEYNOTE
"Scale-Up"
David Benjamin is Founding Principal of The Living, Director of Architecture Research at Autodesk, and Associate Professor at Columbia University Graduate School of Architecture, Planning and Preservation. His work combines research and practice, with a focus on an expanded and actionable framework of environmental sustainability. Recent projects include Alive (a probiotic building for the Venice Architecture Biennale), the Princeton University Embodied Computation Lab (a new open source building for research on architecture technology), and Hy-Fi (a branching tower for the Museum of Modern Art made of a new type of bio-based compostable brick). He edited the book "Embodied Energy and Design: Making Architecture Between Metrics and Narratives."